What have been updated for the flipsky motor battble hardened?
Flipsky battble hardened motors 6374, 6354 and 6384 have been released successively in 2020 . They have been praised by many customers who used for its strong power and quietness, but some customers also have doubts: Where have the motors been improved, and How's the user experience? Answers are as follows:
1.Double Side Arc Shaped Magnet
Most of the motors use single-side arc shape magnet, new upgrated flipsky motor use 42SH double side arc shaped magnet (anti 115°C high temperature) . The enhanced magnets deeply help motors to play in outstanding quiet and to upgrade long-lasting quality. The cogging torque is smaller with this magnet structure, so that the motor runs smoothly without noise. In addition,the convex magnet has less detent and lower noise because the magnet field is more uniform.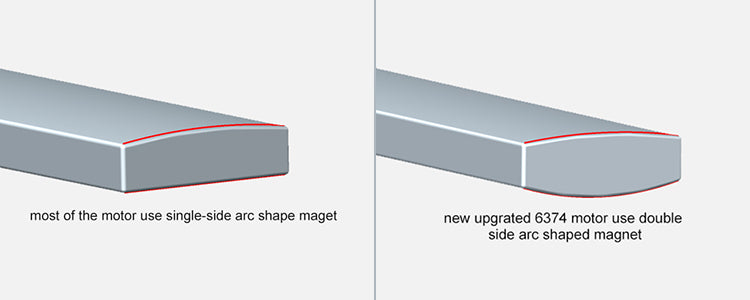 2.Battle harden : Epoxy and balance glue added
To avoid magnet falling down, all magnets in motors are fully pasted with epoxy , and we also use balance glue to keep them well balance performance.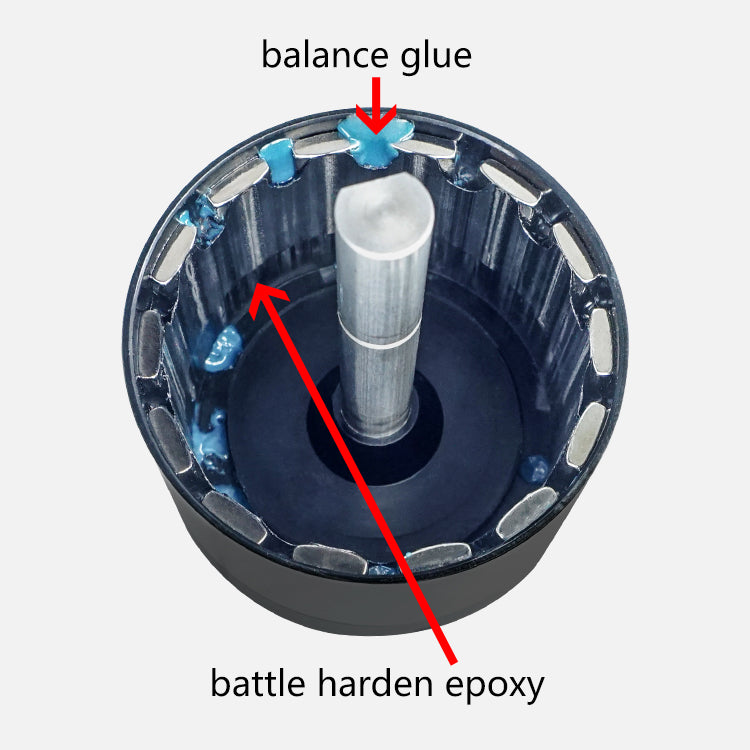 3. Multi-strand stator winding
Multi-strand winding has better heat dissipation to avoid skin effect. While sing-strand winding will cause skin effect and generate heat easily with lower efficiency.
(The skin effect refers to the tendency of alternating current (AC) to be distributed in the conductor, so that the current density is greatest near the surface of the conductor, and decreases as the depth of the conductor increases.)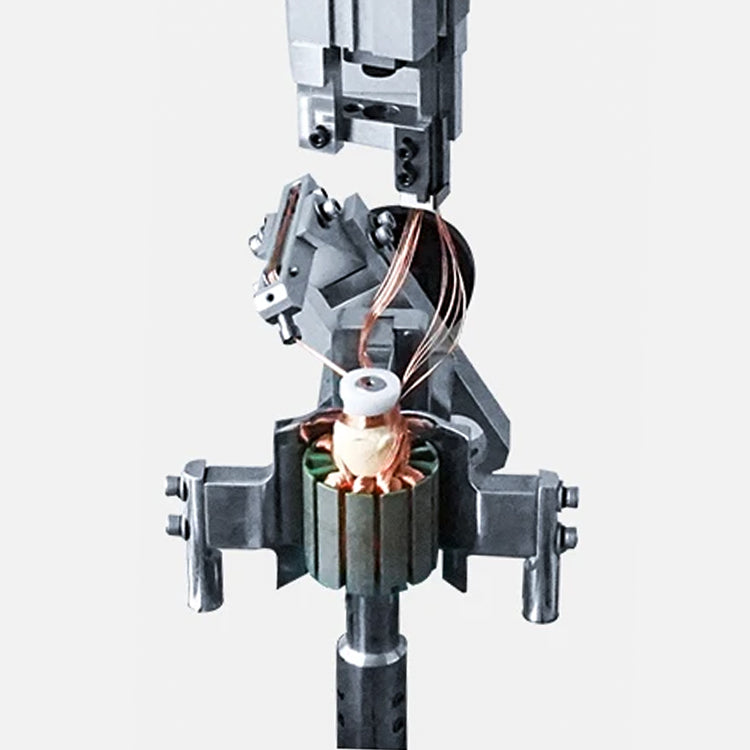 4.NMB bearing imported from JP
Three bearings are used, and the upper cover part is double-bearing, imported from Japan with guaranteed quality. Pressed steel cage evenly spaces the balls for even load distribution, and prevents contact to reduce friction, vibrations, and noise. Shields on both sides of the bearing keep lubricant in and contaminants out.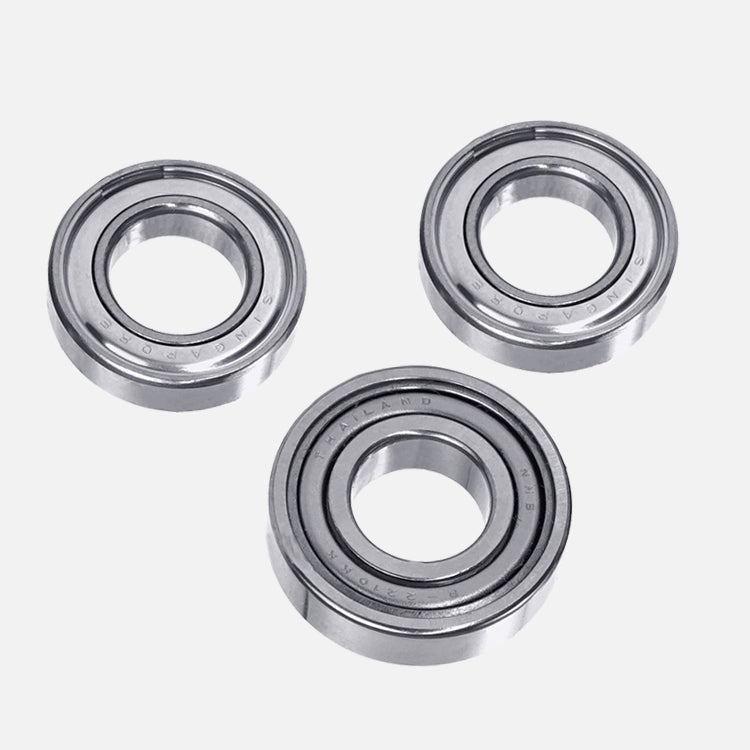 5.Hall sensor PCB
The sensors are embedded in the stator with epoxy supporting the PCB and wires, It's more precise for detection position and temp. And that's something missing on other motors.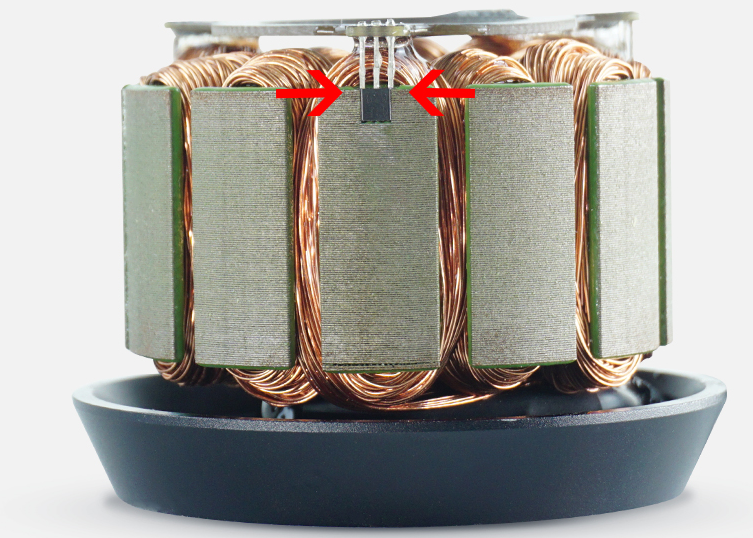 6.Motor wiring
320mm super long cable, 12AWG silicon cable, more heat-resistant and durable, Packed with braided sleeve, more exquisite in details.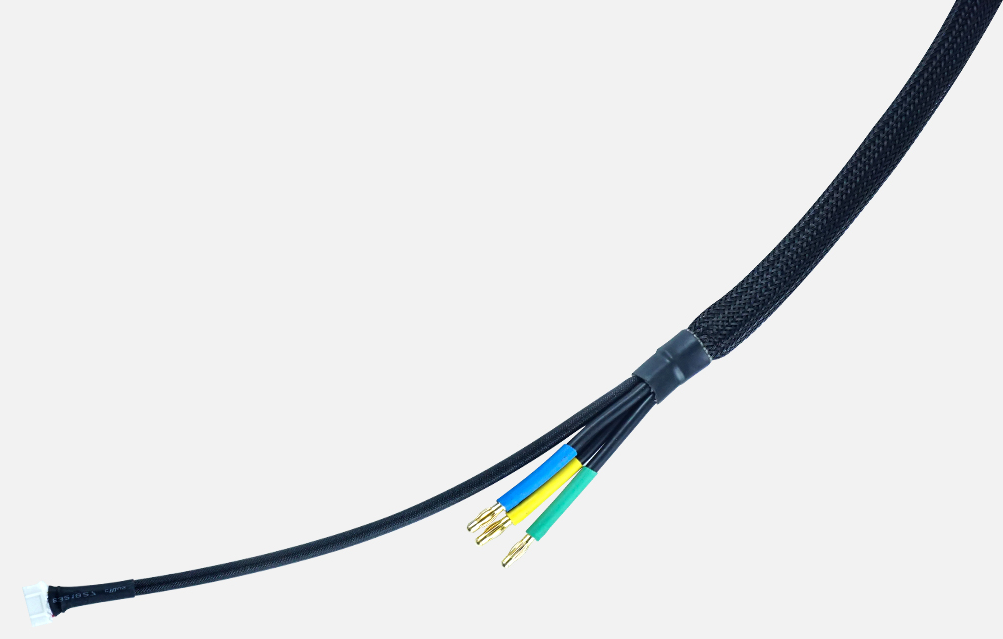 See more improved details in this video:
See customer's using experience here:
https://www.youtube.com/watch?v=plNvm8IMrps
https://www.youtube.com/watch?v=L_6SOl4uT8k
https://www.youtube.com/watch?v=3i5lhxSP_3M
---