Feature:
KV: 170
Max Power: 3500Watts
Max Current: 85 Amps
Max Volts: 12S 
Max Torque:

 8Nm

Motor Resistance: 0.05Ohm

Recommend ESC: 3-12S 50A (FSESC4.12 50A or FSESC 6.6 60A)
The motor length:74mm

The motor diameter: 63mm
Shaft: Diameter 10mm, 34mm length
Motor Wire: 200mm silicone 12AWG wire with 4.0mm Gold Bullet Connector Male.

Wire configuration:

Blue = U
Green = V
Yellow = W

Stator: 0.2mm thickness lamination japan steel

Magnet: N42SH high temp curve magnet

BLDC Motor
The number of pole: 14
Sensor Wire: 300mm with JST-PH 6pin 2mm connector.
Internal PCB with 120 Degree Hall Effect Sensors.
Motor can be used with or without a sensor. Sensorless operation is most common;with temperature sensor.
VESC Sensor Wires

 

required to use with VESC.
Reference Information:
The screws used for the motor are M4 metric bolts. Using our motor mounts, we recommend using M4 Socket Cap bolts.
 Screws to mount the motor are not included with the motor.
The key for

keyway

is not included with motors for shipping
Round shape shaft diagram: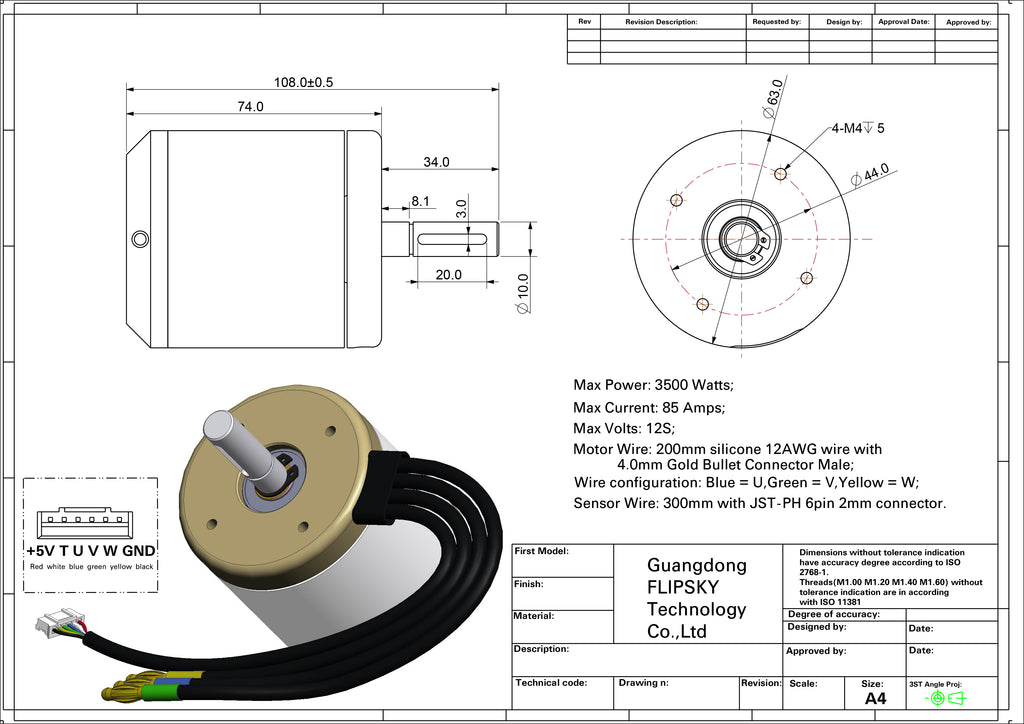 D shape shaft diagram: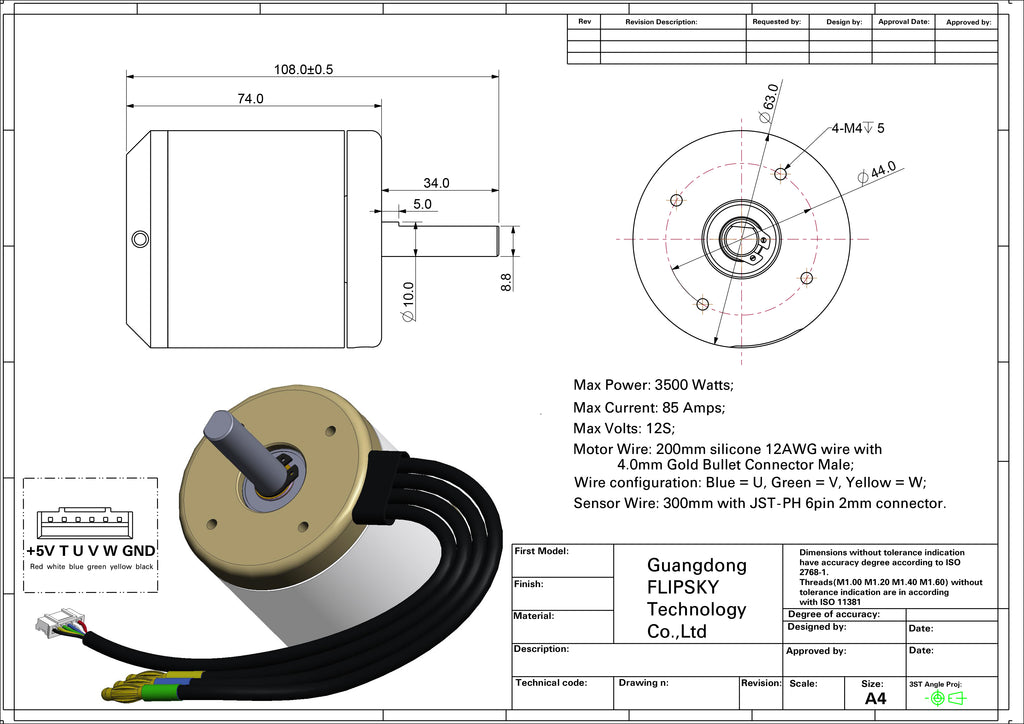 The difference between from Round shape shaft and D Shaped Shaft detail: