Warm tips:
It is recommended to keep firmware 5.2 from factory ship, the new firmware upgrade may damage the ESC.
Dual FSESC6.6 Plus(Pro swtich) based on Dual FSESC6.6 
Warm tips: please do not remove the shrink to protect the pcb electronics components from impurites or metals which result in short circuit or esc burnt damage.
Upgraded features:
Pro switch version:

Power on/off by pressing the button

Added Can bus connector, be more convenient for 4WD set up
Changed the USB port soldering process to SMT soldering instead of manual soldering
Changed the big capacitors to SMT mounting capacitors ,and add more mosfets in the bottom side.
Spec:
- Hardware: V 6.7
- Firmware: Latest firmware version
- Voltage: 8V - 60V (Safe for 3S to 12S LiPo) for the dual ESC
- Voltage spikes may not exceed 60V
- Current: Continuous 100A single, total 200A ,  Instantaneous current 400A per single, total 800A for system instantaneous current. values depend on the mounting  and ambient temperature around the device!
- 5V 1.5A output for external electronics for single
- 3.3V 1A output for external electronics for single
- Modes: DC, BLDC, FOC (sinusoidal)
- Supported sensors: ABI, HALL, AS5047
-ERPM:150000
-Size: 81x77x20mm including heatsink 
-Motor wire: 12AWG
-Power cable:8AWG
-Recommend bullet connectors: 4MM Bullet Connector 
          -Reminder: Detected battery voltage
tolerance:
+/-0.6V 
The shipping package contains:
1*Dual FSESC6.7+Heatsink
2*VESC Sensor Wires
1*LED button 
1*Micro USB
1*Manual
Other detail spec is the same with Dual FSESC6.6(big size version, without switch), you can get more information by here:
https://flipsky.net/collections/electronic-products/products/fs-esc-6-6
Dual FSESC6.7 Wiring Diagram: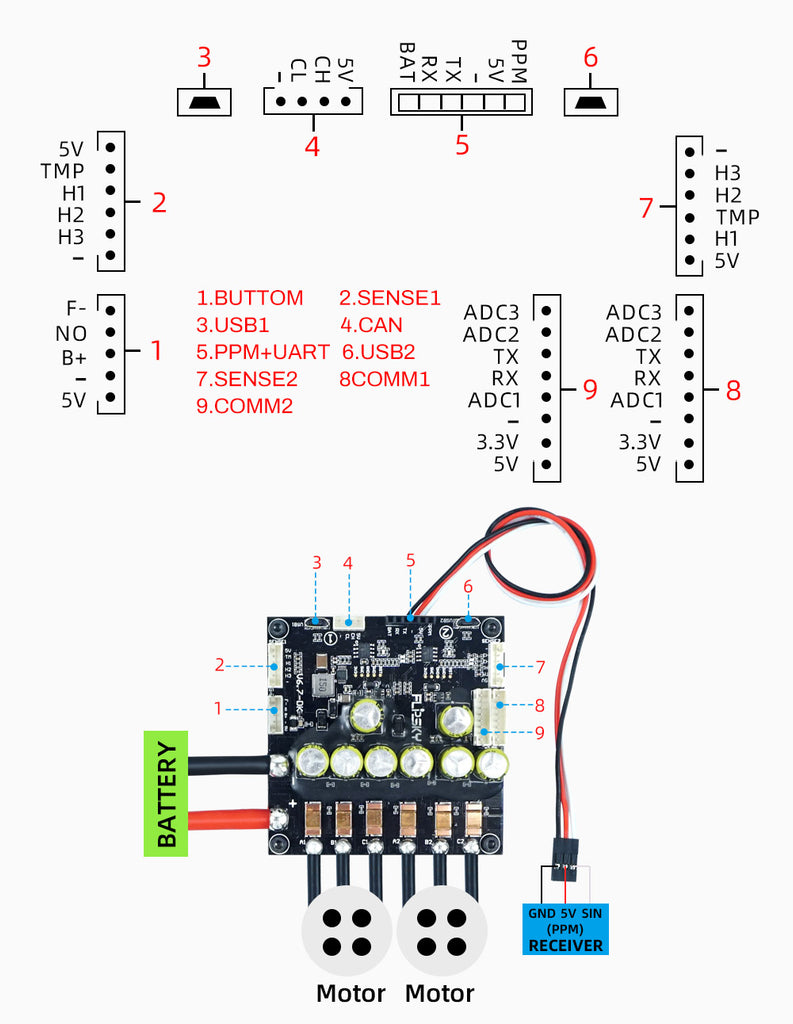 Set Up diagram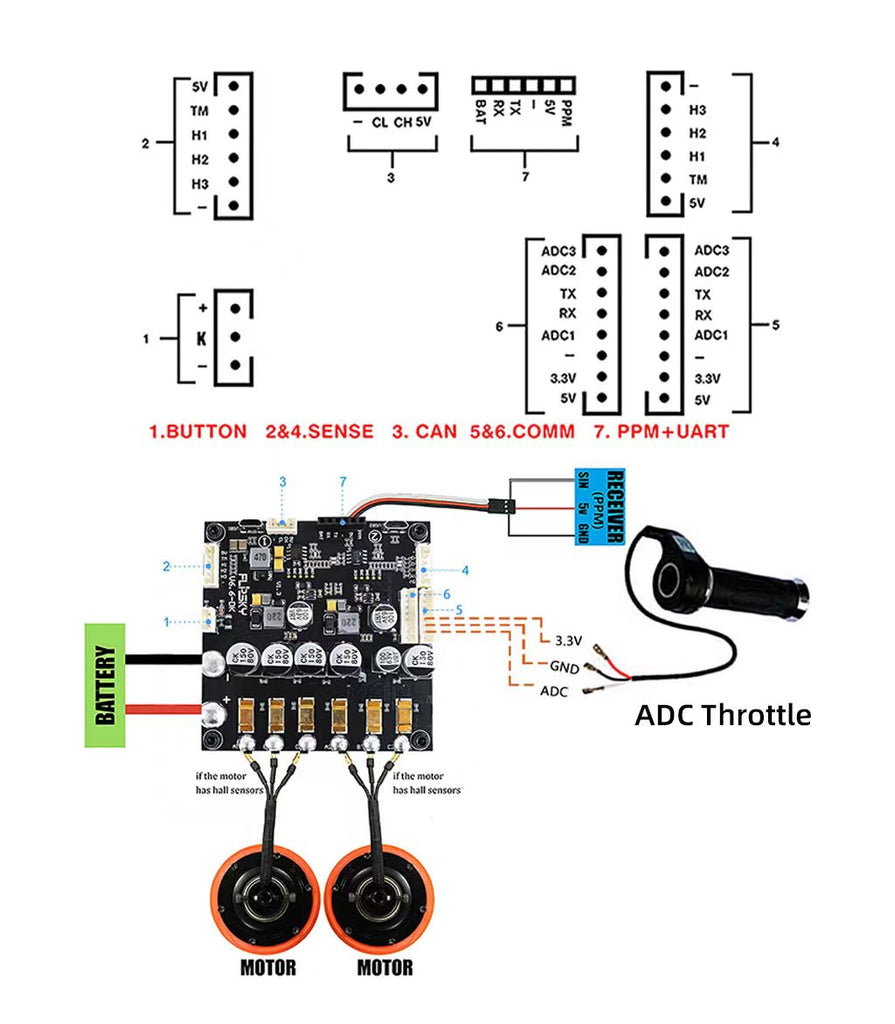 Set up for 4WD 
DUAL FSESC6.7 PLUS SIZE:
Programming Tutorial Reference (VESC tool 1.16)