2021 Best Street Electric Skateboard-Flipsky F2 Dual Belt Drive esk8
Flipsky F1 is a great commuting electric skateboard. But, what will happen when the core components of the ESC, motor, and remote controller are upgraded? Today, I will take you to a comprehensive understanding of the latest super powerful electric skateboard in 2021-Flipsky F2 Dual Belt Drive Esk8. Experience different skateboards journey of.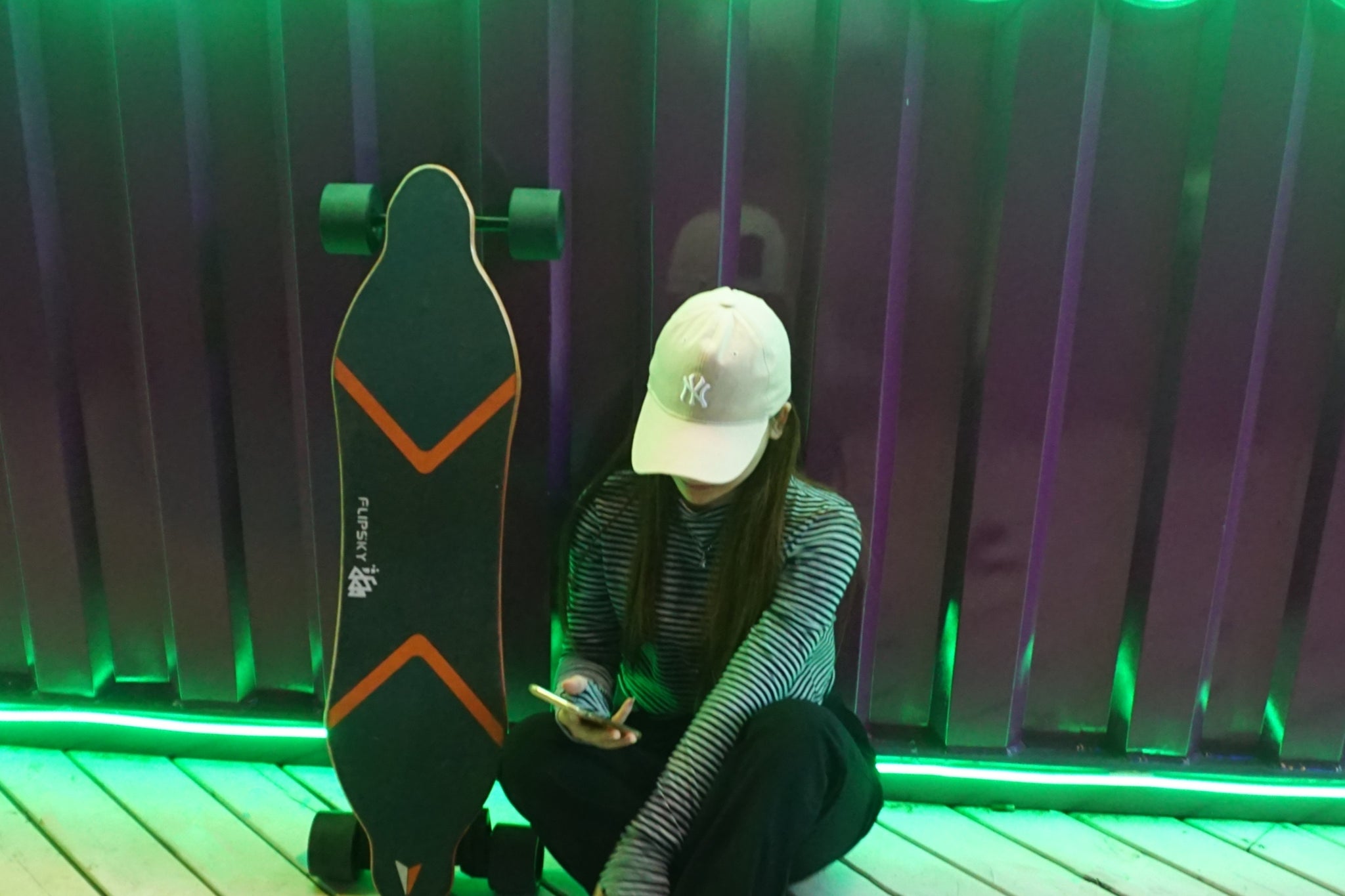 As far as the single configuration is concerned, this is a commuting electric skateboard which is equipped with two brushless sensored 6354 motors battle hardened, a single motor of 2000W, and a dual-drive power of 4000W. Are you afraid of insufficient power ? Impossible~
Dual fsesc4.20 smart, single-side 50A, dual-drive 100A, so that the motor can get the maximum current output and provide a steady stream of power. The advantages of this esc: smart sliding start, FOC control, advantages of linear starting, fast acceleration, stable braking, and large output current. The acceleration start experience starts to be very linear. The VX2 pro remote controller helps starting slowly, and the throttle keeps accelerating. When the speed is very comfortable, there will be a lot of motivation to push you away. The brakes are stable and recover current.15%-20% of the slope can be easily climbed. Compete with your friends on the starting line where you start to win.
In terms of battery life, we are equipped with brand Samsung 10S, 9AH super-capacity batteries. The endurance is greatly enhanced, and range up to 40KM. When you're riding with your friends on the street , no longer have to worry about there's not enough battery power. Within 35KM, you can go wherever you want.
In addition,  9-layer maple composite board as the deck material. Its good elasticity brings high comfort, handling and shock absorption. Enhance the max rider load of 280 pounds (150 kg). And you can easily ride on any all kinds of rugged roads with its good stablity.
Of course,a good esk8 is indispensable with carefully assembled wheels. The elastic body of the PU wheel has abrasion resistance, chemical resistance, high strength, high elasticity, low pressure resistance, abrasion resistance, strong shock absorption, tear resistance, and radiation resistance. Good performance such as high load capacity and shock absorption. F2 uses 90mm PU wheels,but you can also replace 97 wheels as you prefer.
Hurry up ! Free shipping get a F2 esk8:
Enjoy halloween sales here:
Follow Us:
https://www.instagram.com/flipsky_tec...​
https://www.facebook.com/FlipskyTech​​​
https://www.youtube.com/channel/UCetGUVf1pZ_dbVSLSGiRpcQ​
---