Please use 5V/2A charger for VX2 (Max. Input voltage of 6.5VDC for VX2). Do NOT use a charger with an output voltage more than 6.5V, otherwise the VX2 remote controller may be damaged.
Features:

Color screen

Option choice for km/h and miles/h
Option choice for FSESC and other VESC( FOCBOX)
2.4Ghz band width
Real time data reading and 0.95OLED display
Support 3 speed modes
Support cruise control mode
Remote and E-skateboard power indication lights
Rechargeable Li-ion Battery
Wrist strap
Battery last for 12 working hours
VX2 Remote comes with Receiver
Shipping:

     Shipping comes with receiver and cables
Receiver Connection Diagram
For Dual FSESC6.6 Big size :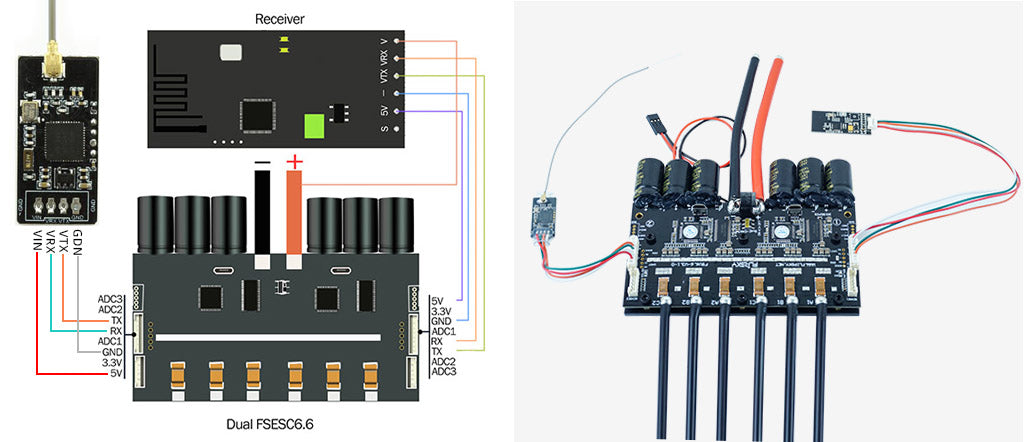 For Dual FSESC4.20 :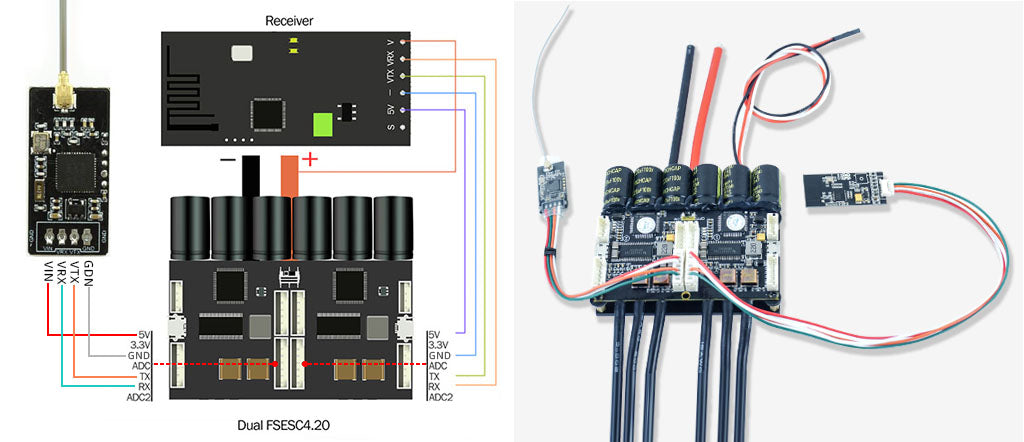 Remark:
1.When plug uart cable , don't need to set up parameters via VESC TOOL, try to set up via screen.
2.The Flipsky VX2 remote just can compatible with base on vesc , if your VESC has changed the program, please choose to purchase carefully.
Function Show