Remark: Without strip option default ship 12V LED Strip Controller.
Specs:
Voltage: 4.5V-5.5V
Minimum current: 0.5A
Operating temperature: -40-85°C
Optimum humidity: 85%RH
Connection method: WIFI radio
ESC Compatible: VESC, FSESC, FOC
LED Strip Support: APA102,WS2801,WS2811,WS2812,WS2813,WS2815 LED Strip
RAM: standby status with 3 modes; running status with 8 modes; braking status with 8 modes
LED2811: 60 leds/m, 

5050 RGB,

1meter

LED2812: 144 leds/m,

5050 RGB,

1meter
LED2813: 30 leds/m, 5050 RGB,

1meter

LED2815: 30 leds/m, 5050 RGB,1meter

Color mode: custom available
Size: 34mm x 39mm x 10mm
N.W.: 11.8g
Features:
It's designed for sports vehicles, compatible with vesc, fsesc, foc escs for esk8 electric skateboards, ebike, escooter etc.
Adopting high-speed single-chip microcomputer to process data without delay or intermittence.
With 3 different status: standby, braking and running status. Multiple modes choices: standby status*3 modes; running status*8 modes; braking status*8 modes
Mobile WiFi control available: customers can change status, strip colors and speed via mobile phone, convenient for customers control.
The led strip controller comes with a stop-down power module, which can reduce the vibration effects during the running process.
Wiring: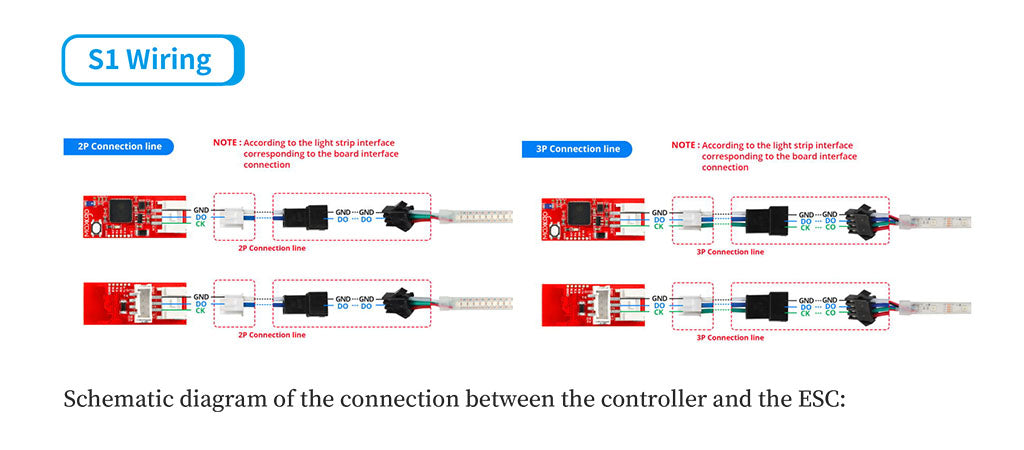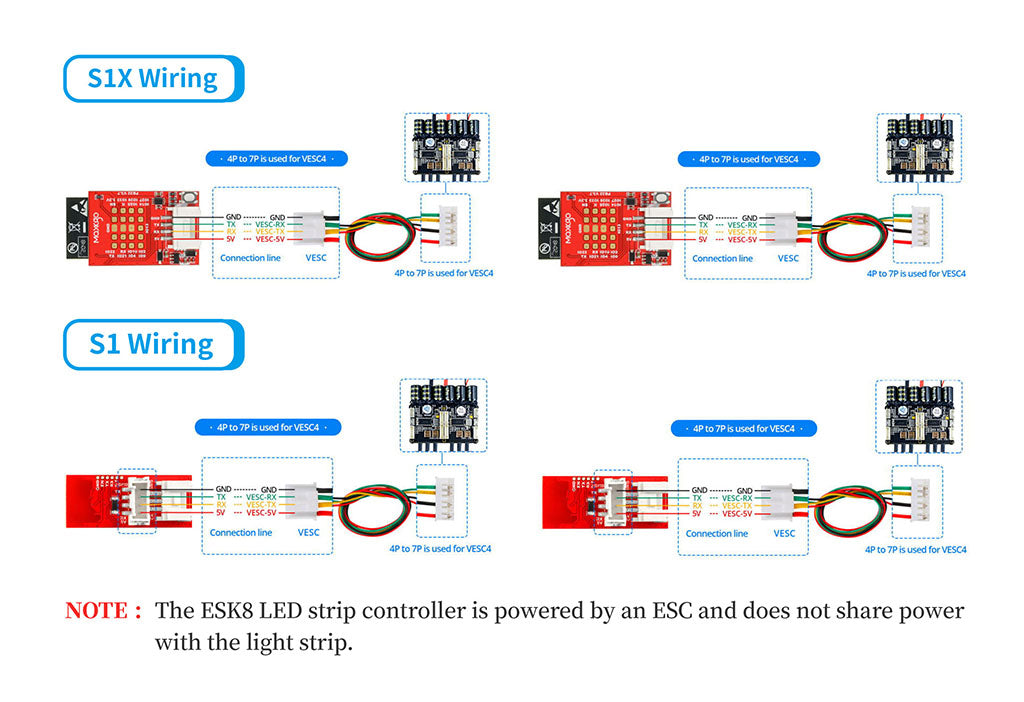 ESK8 Sport LED Strip Controller Manual
Reference video: