Spec:
Voltage:14-75V( safe for 3-16S)
Continuous Current : 200A
Max Current :300A
Supported sensors: ABI, HALL, AS5047,AS5048A

EPRM:150000
Feature:

Regenerative braking
Sensored or sensorless operation + hybrid mode
Configurable RPM-, current-, voltage- and power limits
Input source: PPM, Analog, NRF Nyko Kama Nunchuck
Communication ports: USB, CAN, UART
Throttle curve and ramping for all input sources
Seamless 4-quadrant operation
Motor revolution, ampere hour, watt hour counting

Real-time data analysis and readout through the communication port.

Adjustable protection against:
Low input voltage
High input voltage
High motor current
High input current
High regenerative braking current (separate limits for the motor and the input)
High RPM (separate limits for each direction)
Digital VCC and analog VCC are produced by different voltage regulators respectively to make the system AD conversion more accurate
Motor wire: 8AWG
Power cable: 10AWG

Waterproof level(with water cooling enclosure):IP67
Warm tips:
Phase filering is not available for Flipsky ESC75100 and 75200!
Please turn off the phase filter function and choose "false" in vesc_tool when use firmware version on or above 5.3 (VESC_TOOL 3.01). Without turning off the phase filter will result in esc damage. Please do not restore the default parameters when using the wizard interface.
Here below video and blog links FYI.
YouTube:Click here
Blog:Click here
More Detail:

Wiring Diagram With Aluminum Case: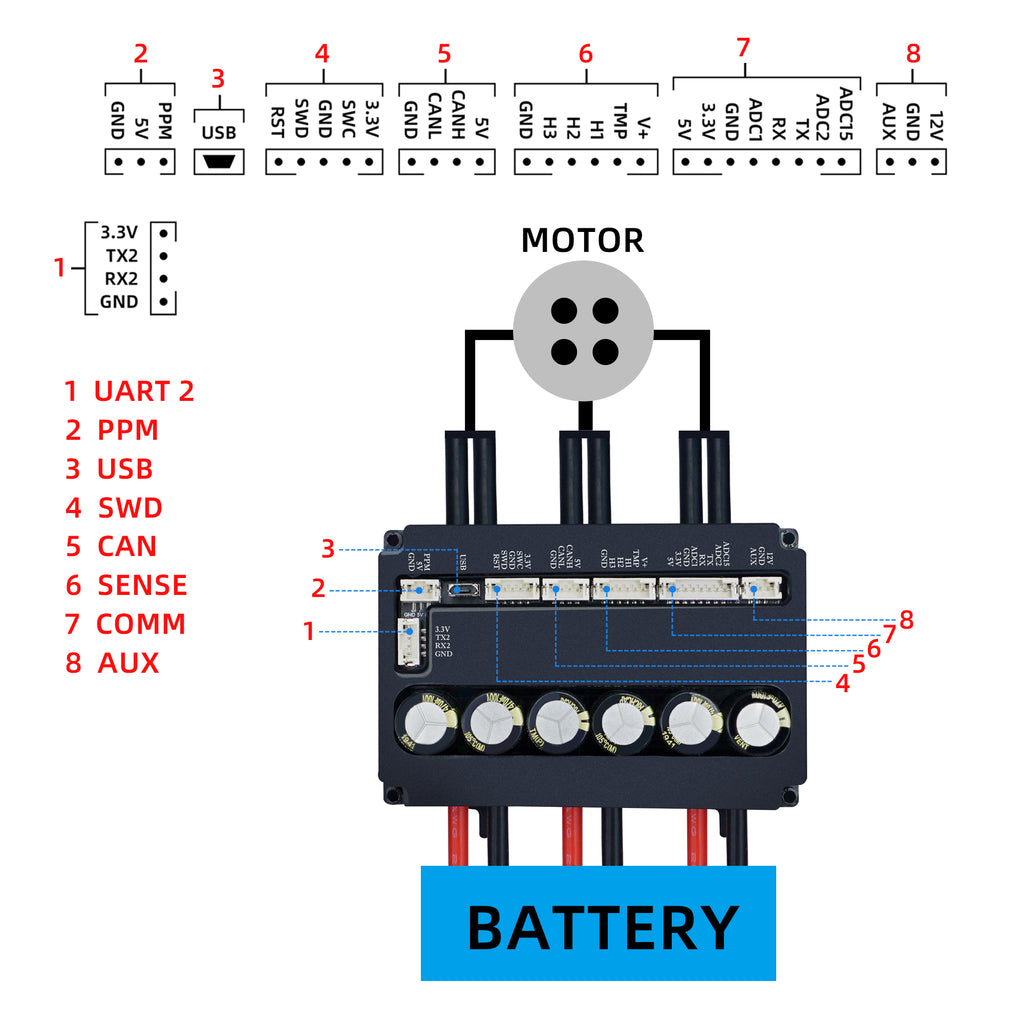 Wiring Diagram With Water Cooling Enclosure: 
The reference video: