Spec:
Belt: 270mm
Bearing: 6900RS
Material:Plastic
Drawing :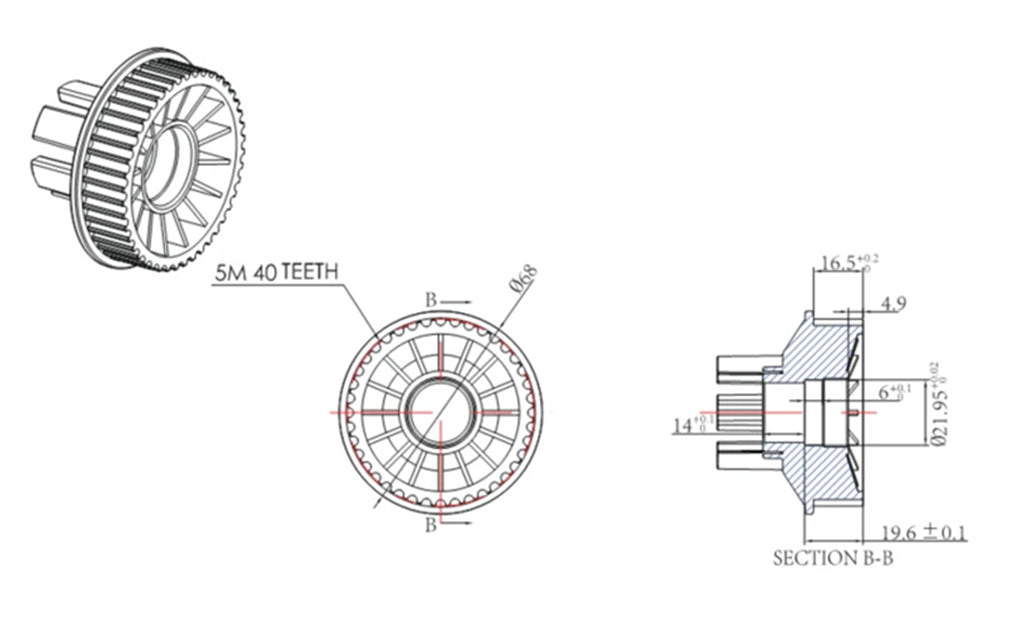 ---
Product Spec:

Voltage range: 6-20S (25.2-84V)

Max Spin Speed(RPM): 16380

KV(RPM/V): 120KV/100KV

Max Power:6000W,rated power 3000W

Peak current: 200A

The number of pole: 6(please write 3 pairs when do setup)

Max torque at 60%:9NM

Demension: D65*L161mm

Max working temperature: 120︒C

Insulation voltage & leak current: AC500V/10MA/3S

Lead wires extension: 8AWGx1300mm

Waterproof level:IP68

Weight:3kg

Plug: 8.0mm       

Motor wire: 8AWG

 
The difference between the two shafts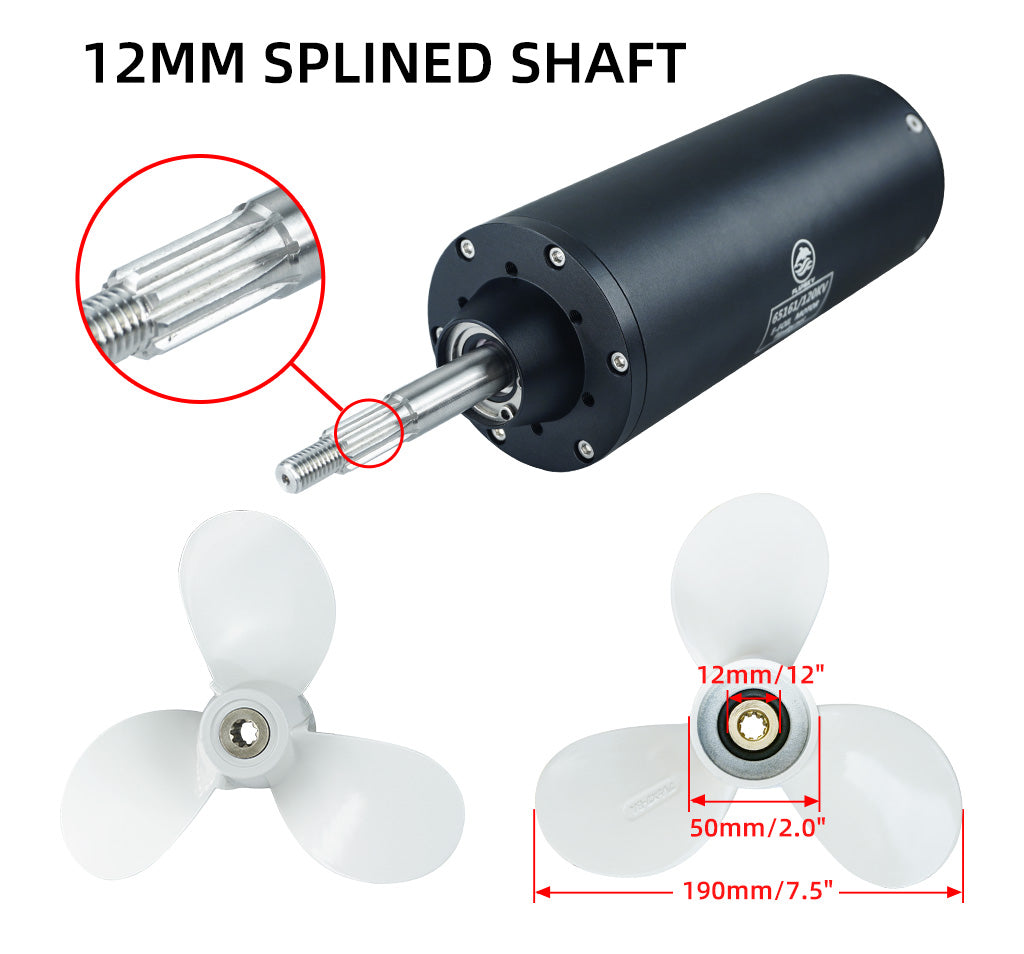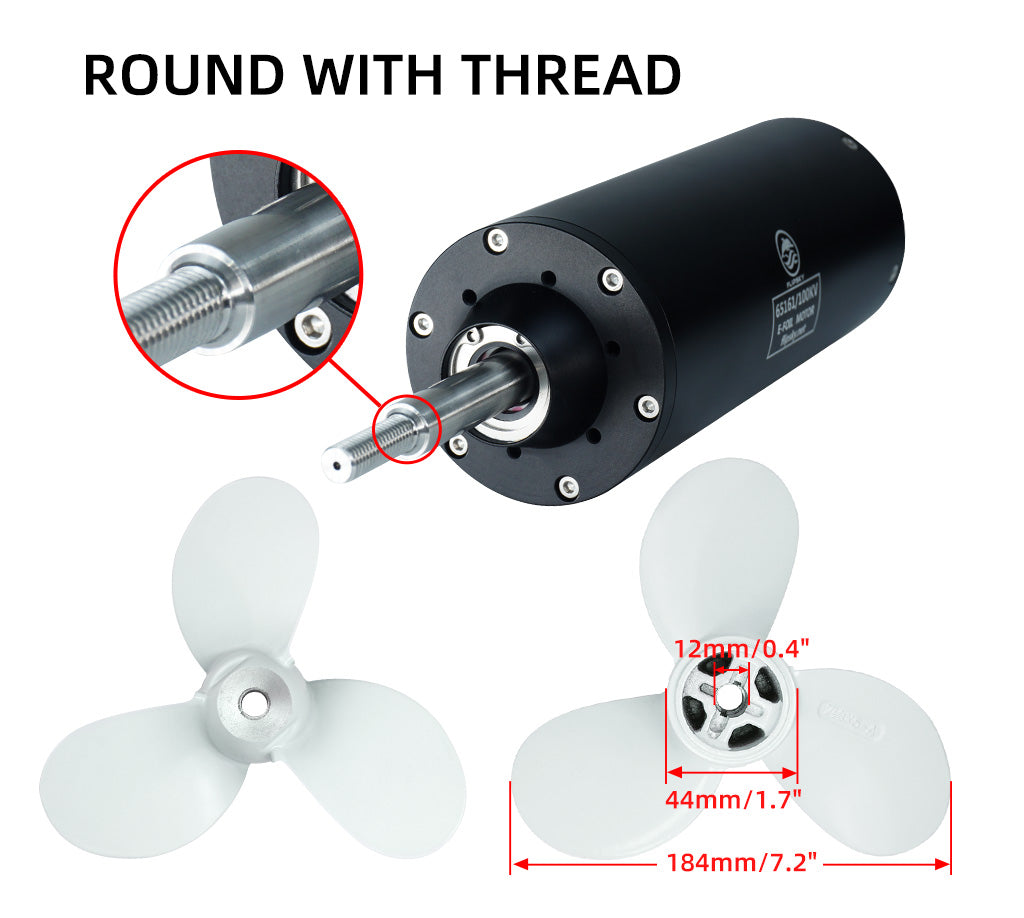 Why upgrade from oil sealed to water/ceramic sealed)?
Add a ceramic ring in the middle, reduce the direct contact between the sealing ring and the bearing, extend the life of the bearing; improve the waterproof performance
Update Detail:
Water-seal has 2 parts as the following pictures
2 strong hardness ceramic run with each other and metal ring part spins together with shaft&ball bearing,
which can prevent the abration between shaft and water-seal, extend the motor lifespan with better IP rate.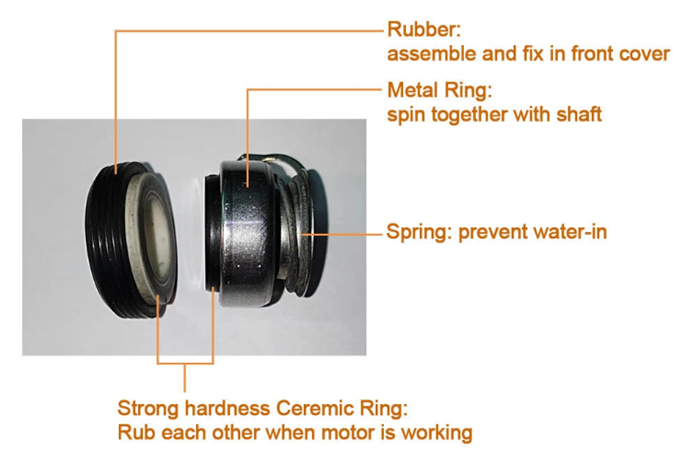 12mm round shaft with M8x1.25 thread (Sensorless)
12mm Splinded shaft :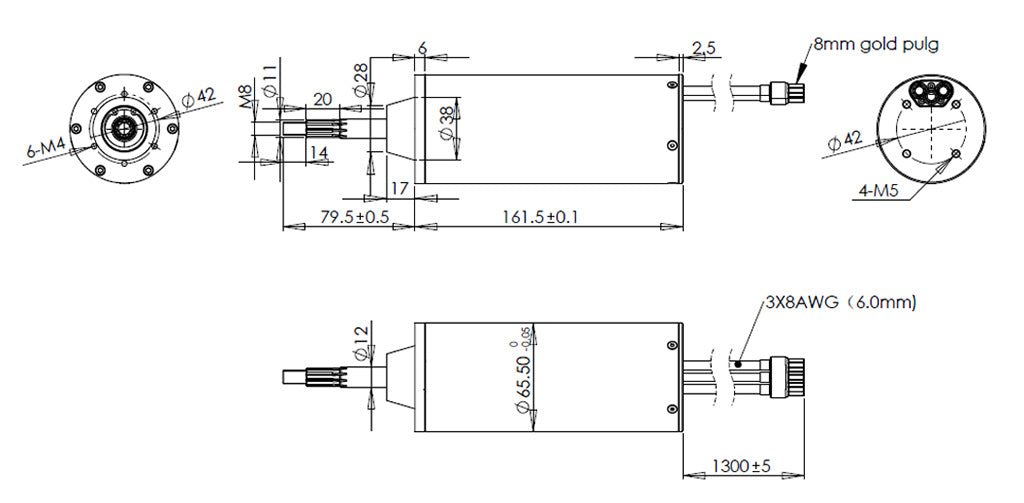 Application:
Efoil, Electric surfboard, Electric Hydrofoil,Foilsurf,Surffoil, RC Boat, Esurf, Jetski, Jetboard, etc.,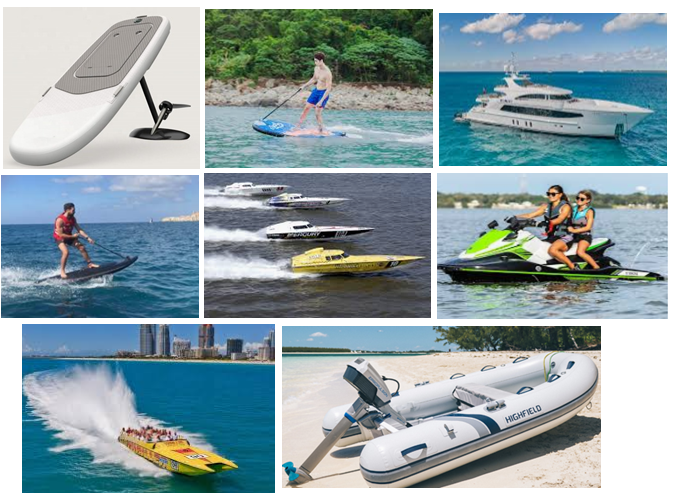 Remark: Pre-sale order,will be in stock around 30th Oct,2021
Spec:
Dimension/mm:D85L135
Shaft diameter/mm:Φ12
KV(RPM/V):140KV
Volt range :28

~75.6V(6-18S)

Max current/A :190
Max power/W:12000
Rate power/W:10600
Operation voltage:8.5V
Max torque@60%(N*M) : 21.8
Waterproof level:IP68
Max RPM: 10584
Number of pole pairs:5pairs
Current without sensor@8.4v: 1.5A
Current with sensor@8.4v :
Shaft extension length/mm:58
Insulation voltage/leak current: 500V
Extension wire length/mm:1300mm
Wires:0.38mmx50mmx3.2mm
Working temp.limit/℃ :120℃
Construction:12N/10P
Plug:10mm golden plug
Weight:2.8KG
Motor Drawings:

Product introduction
Nowadays, lithium batteries are widely using in the electronic products, rechargeable batteries, electric vehicles, balance vehicles, aircraft models, ship models, electronic tools and so on. Due to the diversity of battery shape and volume and the limitation of power supply mode, the traditional welding machine lacks flexibility. FS-SW1 is battery powered, OLED display can show high and low voltage warning. Using the new spot welding technology, and intelligently switching automatic or manual working mode to meet different needs. It is a flexible and efficient welding tools.

Technical Parameters

1. Input Voltage: 10-14V
2. Welding Thickness: 0.1-0.3mm
3. Trigger Delay: 0.5-3s
4. Screen Flip: 180°
5. Pulse Time: 1-100ms(default),1-500ms(setting)
6. Short Pulse: 0-100%
7. Work Model: Automatic/Manual
8. Voltage Warning: Low Voltage/High Voltage
9. Power Supply Interface: XT90
10.Recommended Battery: Lithium battery (3S 5000mAh minimum 60C) Car battery (12V 400-800CCA)

Safety Tips

1. The two electrodes and solder pins should not be touched together to avoid short circuits.
2. Pay attention to the correct wiring. Refer to the manual for the specific wiring method.
3. When using for the first time, set the welding pulse duration to 2ms and check the welding result. According to the actual welding situation, set the appropriate welding pulse duration step by step to obtain good welding.
4. If you use higher current or non-factory parts, you need to take the risk yourself.
Product detail:
Spot Welder Package included:
1×Host
1×welding pen
1×One-piece soldering pen
1×nickel belt
1×foot pedal
2×Solder pin
2 × battery holder
Spot Welder Battery Connection Kit Package included:
1 × XT90 extension cable(190mm length)
1 × fuse
2 × battery terminal
2 × screw
Reference video:
Spec:
Product model:Portable spot welder
The battery type: Rechargeablepolymer lithium batteries
Battery capacity : 6700mah 
Max output voltage: 4.2V
Max output current : 650A
Max design current: 1000A
Product size: 178*87*27mm
Input parameters: 5V/2A
Input interface : Typec charging port
Recommended nickel strip thickness:0.1-0.15mm
Smart Screwdriver Description :
FS-ES126 is a MCU based on STM32, equipped with high-definition OLED digital display, supports Type-c interface 5V power supply and firmware upgrade. The three LEDs on the front are illuminated at close range, allowing users to use and comfort in dark environments. FS-ES126 is a smart screwdriver with multi-directional angle sensing. At the same time, it is a smart screwdriver that is illuminated, and can also be used in manual mode.
Product parameters :
| | | | |
| --- | --- | --- | --- |
| Operating voltage | 3.3-5.2V | Shell Material | 304 Stainless steel |
| Charging voltage | 5V | Mater Control | STM32 |
| Screwdrive bit | 4MM INN Hexagon | Screen | OLED |
| Charging time | 40 min | Lighting | LED |
| Running time | 60 min | Battery | 320mAh |
Packing List  

1 x FS-ES126 Smart Screwdriver
24 x Screwdriver Bits
1 x Manual Handle
1 x Instruction Manual
Reference video:
Spec:
Hardware: V1.0
Max voltage: 20S (90V,safe for 80V)
Continuous Current: 150A , Max Current: 300A
LED button diameter:12mm
Aluminum pcb Features:
MOS fets: use 10*10 large package MOS , with better overcurrent and heat dissipation performance
Control mode: lock key control switch mode; press the lock button to lock it to open, and the LED light will light up at the same time, press the lock button again to bounce it to turn off, and the LED light turn off at the same time.
The function of the product: the aluminum substrate fire-proof spark switch efficiently and safely protects the power contacts from being burnt and oxidized by the electric spark, effectively protecting the electronic components of the integrated circuit from breakdown and damage, preventing the occurrence of electric sparks that may cause an explosion, and more effectively extending the electronics Product life.
Aluminum base plate has better heat dissipation performance. It is more convenient to add a larger heat sink for continuous large current output. The heat sink and the heat sink are connected with thermally conductive silicone grease, which has a better heat conduction effect.
Warnings:
Do not peel off the heat shrink.There's no screw to lock the heatsink and PCBA, Only the heat-transfer silicon pad is naturally sticky to heatsink and PCBA.
No short circuit protection, DO NOT short circuit output!
No reverse polarity protection. DO NOT plug in backwards.
Recommended to keep output capacitance under 6,000 uF. Proper operation cannot be guaranteed at higher capacitances.
Do not Hot-Swap. Try to make sure everything is off before connecting and removing. If need be, unplug from battery first, wait for ESCs to turn off, then unplug ESCs. Do the reverse for plugging in, plug in ESCs first before plugging the switch into the battery.
Engineers have thoroughly tested prototypes; however, this is still a new design and a first production run, please exercise extreme caution (as one would normally do with any electric vehicle) when using this device.
Do not attempt to reprogram the MCU unless otherwise advised. Doing so will void any warranty and also put the switch at great risk of failure.
 Wiring diagram: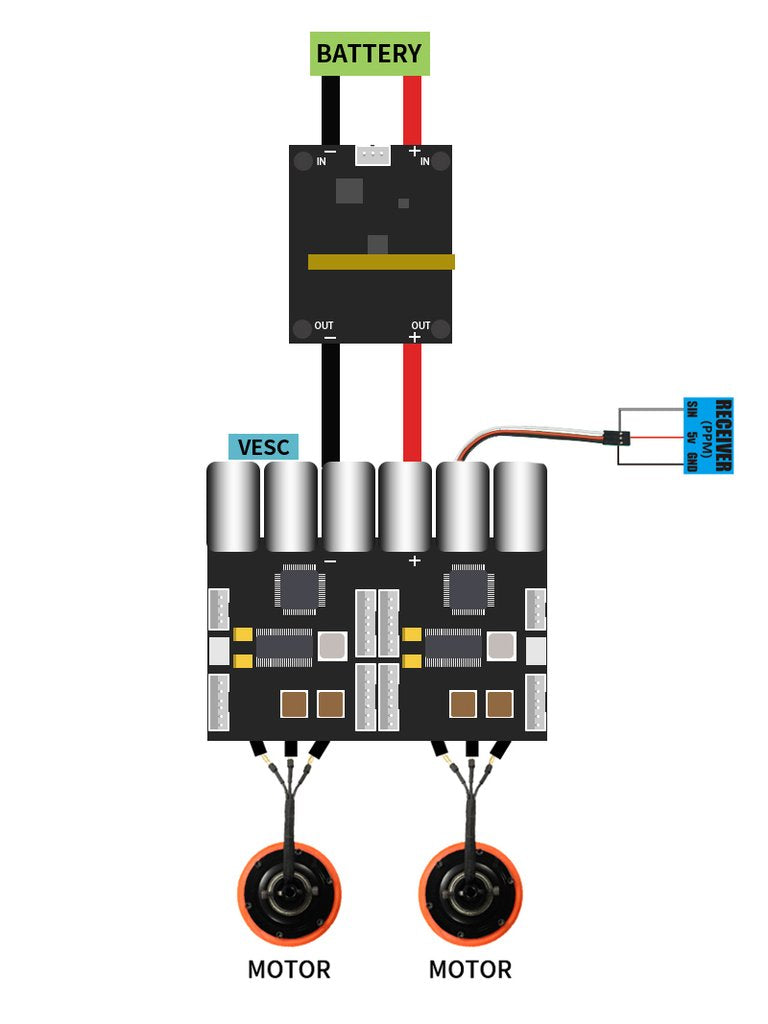 Remark:
1.all these parts in the kit are unassembled when shipment.
2.this All Terrain kit come without motors, it can suitable for flipsky 63 series Motors,recommend motor:6384/6374 /63100 etc . (If you need other KV values, please leave order notes, otherwise 190KV will be sent by default)
Truck:
Truck Length: 420mm / 16.5''

Axle Length: 60MM / 2.4''

Axle Diameter: 10MM
Others:
hub material: Aluminium Alloy
Tyre Material: Rubber
Axle Hole Size:10 mm
Tyre Pressure: 60PSI 410kpa
HUB Axle Diameter: 10 mm
HUB Teeth: 72 teeth
Pulley teeth:16T HTD5M
Gear ratio:  72:16
Belt:435 mm length,15mm width
Detail size: